ACONCAGUA VALLEY
---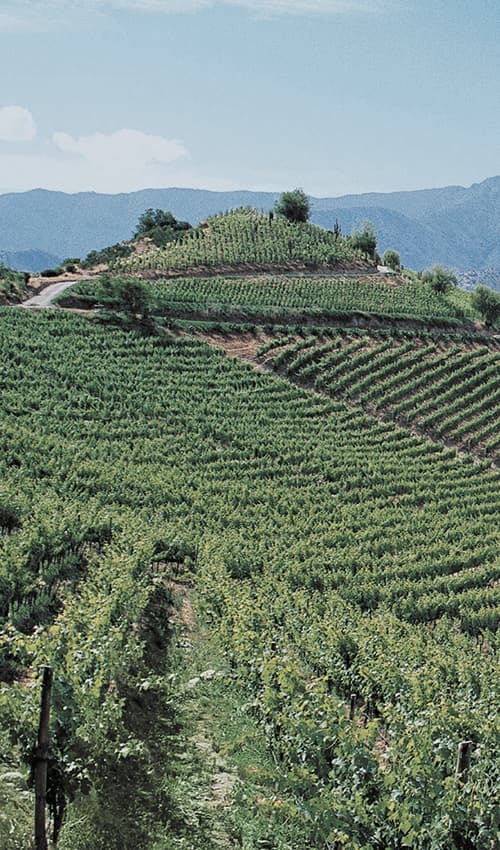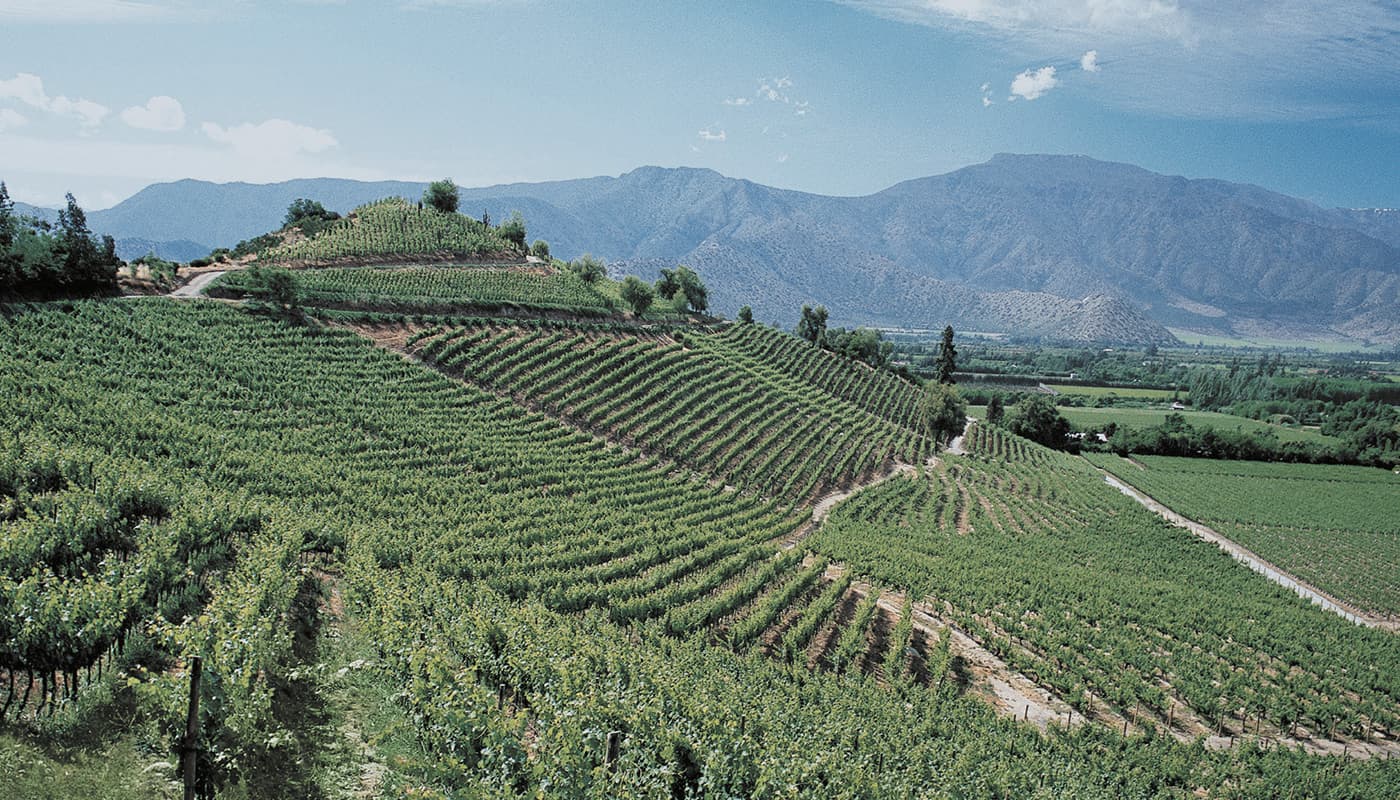 From the Andes Mountains to the Pacific coast, Viña Errázuriz has eight vineyards where it explores the benefits of the Aconcagua Valley, to express the particularities of our soils in our wines.
The beauty of the valley and its temperate climate, irrigation water and the volcanic origin of the soils make up a visual and viticultural paradise that is transmitted in the personality of our wines.
The Aconcagua Valley was the first choice of Don Maximiano Errázuriz, and a place where we have developed our story.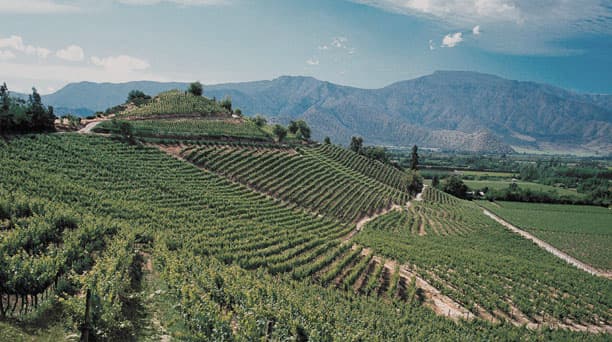 Aconcagua Inland
---
Most of our vineyards are found in the heart of the Aconcagua Valley, on firm continental soils. With alluvial origin, sandy-loam texture and a large presence of stones mark an intensity which is reflected in our iconic wines.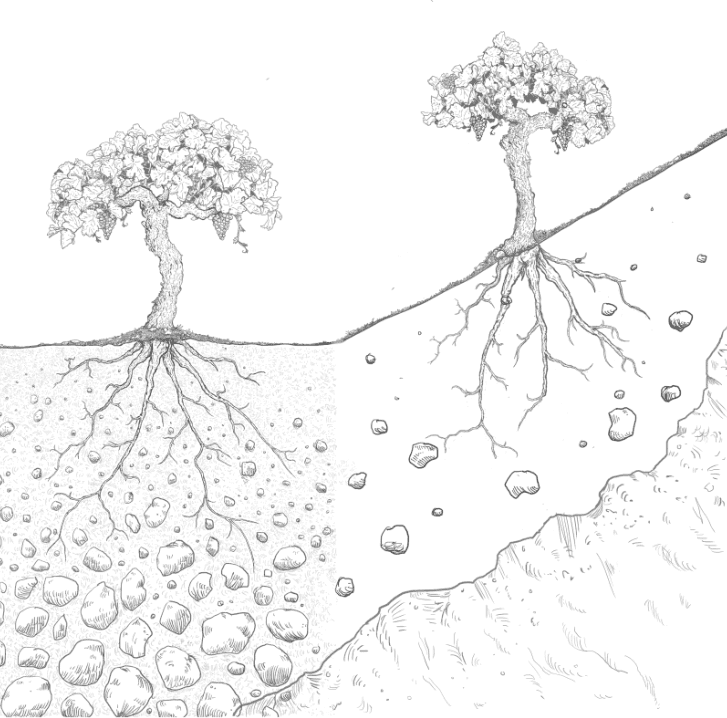 MAX I
---
De suelos graníticos y franco arenosos, este viñedo de 19,3 hectáreas es el emblema de la bodega. En él se cultivan las clásicas variedades bordelesas, como Cabernet Sauvignon, Merlot y Petit Verdot, además de Malbec y Syrah. Es el lugar de origen de nuestros reconocidos vinos Don Maximiano Founder´s Reserve y Syrah La Cumbre.

Max II
---
The wines produced in this vineyard, with soils of colluvial origin and clay loam texture and high rock content, have fruity flavours and sweet tannins.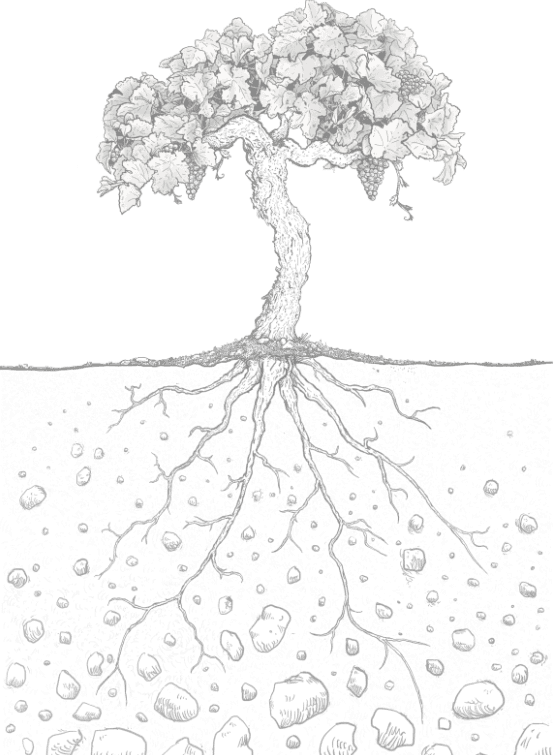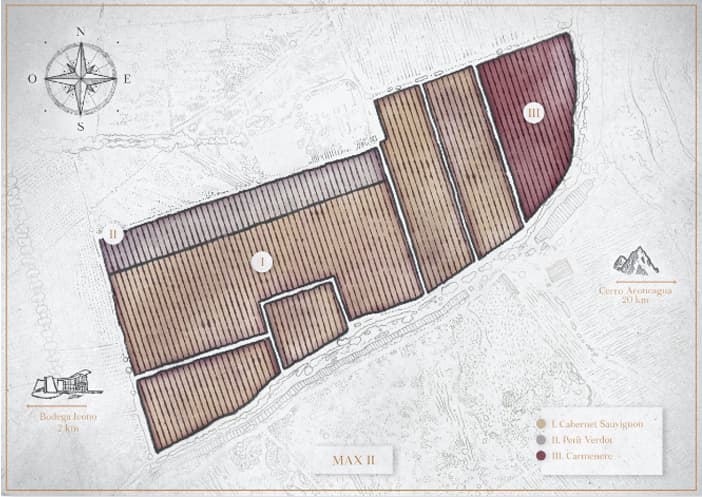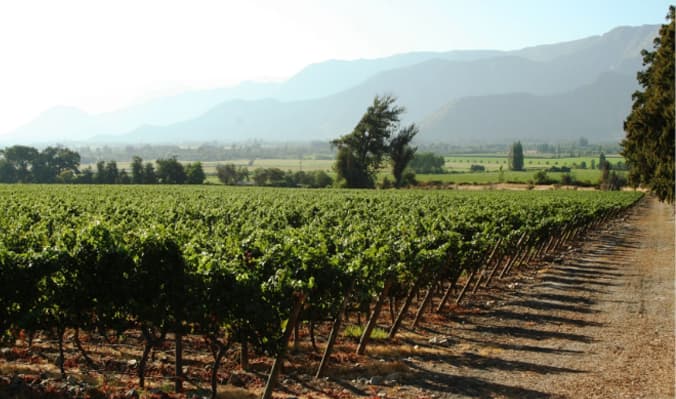 Max V
---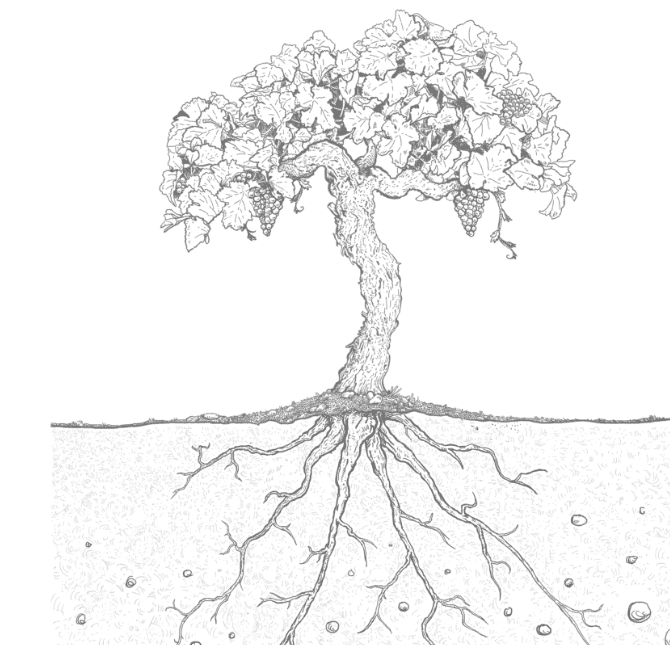 Located on the plain of the valley, this 49.8-hectare vineyard has soils of alluvial origin and a sandy-loam texture with 50% stones. It is planted with Cabernet Sauvignon and Syrah, in addition to the Carmenere that gives rise to KAI. The wines are intense with lively colours that fill the palate and have excellent structure.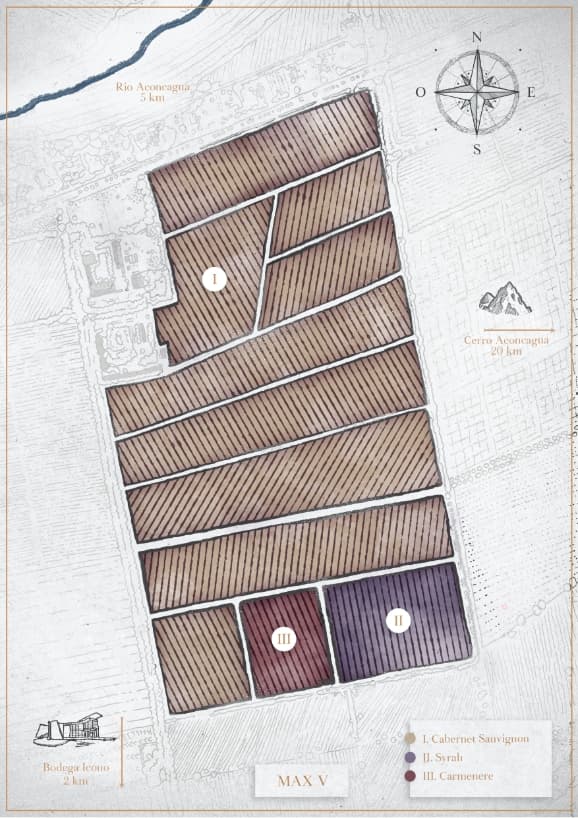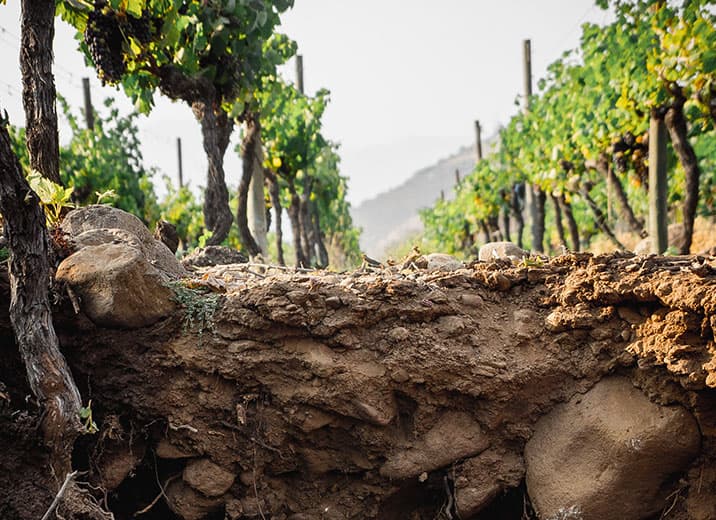 MAX VIII
---
MAX VIII vineyard is located 37 km inland from the sea.
The cool coastal winds blow in from the sea refreshing the Mediterranean climate, and allowing the red grapes to ripen slowly.
The vineyard is surrounded by hills, with the vines sitting over the piedmont and part of the alluvial plain.
The soils are formed over extrusive (volcanic) rocks and colluvial and alluvial deposits.
Aconcagua Costa
---
This vineyard is located in the coastal sector of Aconcagua, about 12 kilometres from the Pacific Ocean, from where it receives the cold influence of the sea. On its gentle hills, covered with a thin layer of silty-textured soils on a base of clay and rocks, cool climate varieties are grown, such as Sauvignon Blanc, Chardonnay and Pinot Noir, as well as Merlot and Syrah.