"TO THE MAX": Viña Errázuriz´s passionate new venture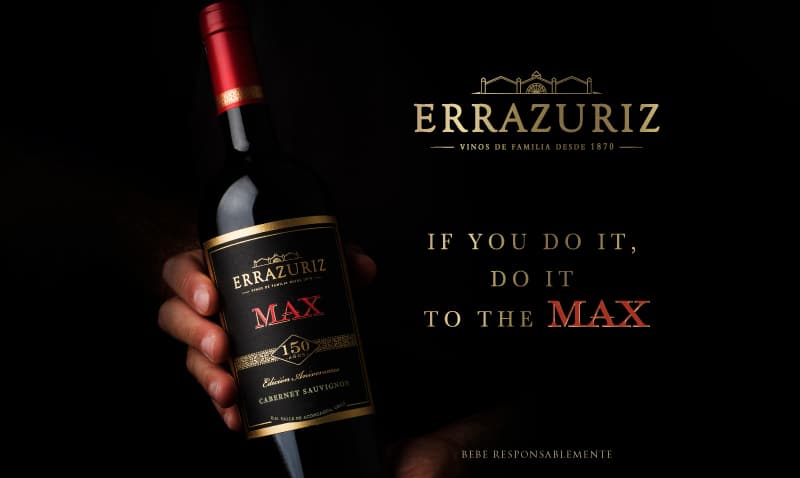 Between May and July, the new campaign of Errázuriz Max, "TO THE MAX" , was launched in Chile with widespread deployment in points of sale and different media outlets.
Under the slogan "If you do it, do it to the MAX", the prestigious range of wines from Viña Errázuriz seeks to inspire consumers by inviting them to do what they are most passionate about to the "MAX", with the assurance and conviction that the results will be extraordinary. It also expresses and conveys the over 150-year-old passion and legacy of its founder, Don Maximiano Errázuriz, for making the best wines in the Aconcagua Valley.
As part of this new initiative, the brand wanted to highlight the daily lives of 3 Chileans who take their activities to the MAX, using their stories as the inspiration to transform this concept into a reality. Cinthia Morábito, Marketing Manager at Viña Errázuriz, stated: This campaign not only reflects the way we make each of our wines, but it also connects us with consumers by use of a simple, direct and powerful message; a call to action and to always give your best."
After its debut in Chile, the campaign will continue in Brazil and later it will be rolled out in other markets around the world.
To learn more about Errázuriz MAX's new initiative, click here:
If you do it, do it TO THE MAX.