New scores from Tim Atkin MW place Las Pizarras Chardonnay among the best wines in Chile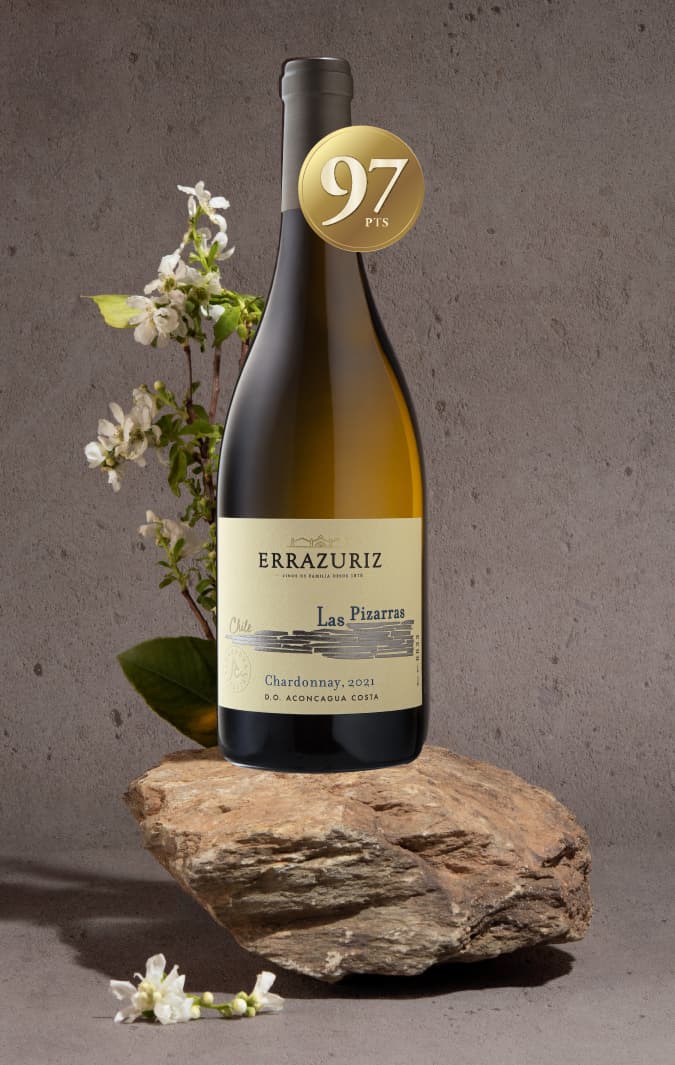 The acclaimed British critic, Tim Atkin MW, recently published his long-awaited annual Chile report, as a result of many weeks spent travelling through the country´s principal viticultural regions.
In this Chile 2023 Special Report, Viña Errázuriz succeeded once again with extraordinary results, with Las Pizarras Chardonnay 2021 leading among the best wines of Chile with 97 points.
Scores that Viña Errázuriz accepts with great pride and encourages them to continue producing red and white wines of the highest quality and prestige in Chile and abroad.
Many thanks Tim!
| Vintage | Label | Region | Score |
| --- | --- | --- | --- |
| 2021 | Las Pizarras Chardonnay | Aconcagua Valley | 97 |
| 2020 | Don Maximiano | Aconcagua Valley | 96 |
| 2020 | Kai | Aconcagua Valley | 95 |
| 2021 | Las Pizarras Pinot Noir | Aconcagua Valley | 94 |
| 2021 | Las Pizarras Syrah | Aconcagua Valley | 93 |
| 2020 | Villa Don Maximiano | Aconcagua Valley | 92 |
| 2021 | MAX Carmenere | Aconcagua Valley | 94 |
| 2021 | MAX Cabernet Sauvignon | Aconcagua Valley | 93 |
| 2021 | MAX 8 | Aconcagua Valley | 92 |
| 2021 | Aconcagua Costa Pinot Noir | Aconcagua Valley | 92 |
| 2021 | Aconcagua Costa Sauvignon Blanc | Aconcagua Valley | 91 |