Viña Errázuriz excelled with the best of its wines at Premium Tasting Chile 2023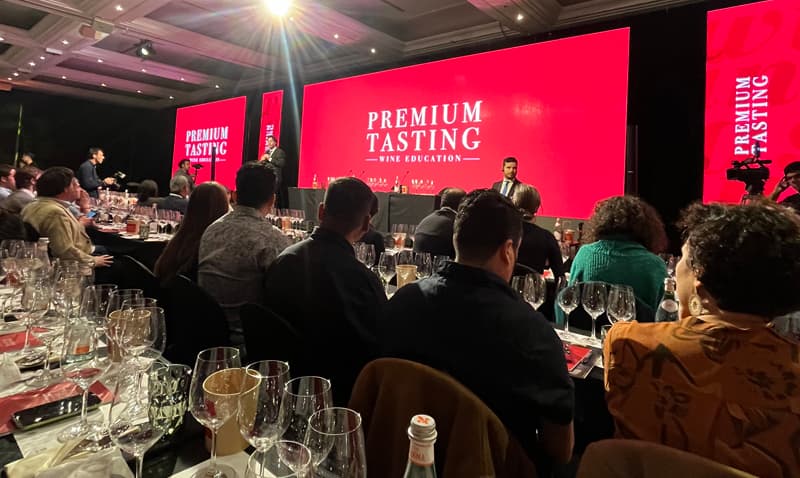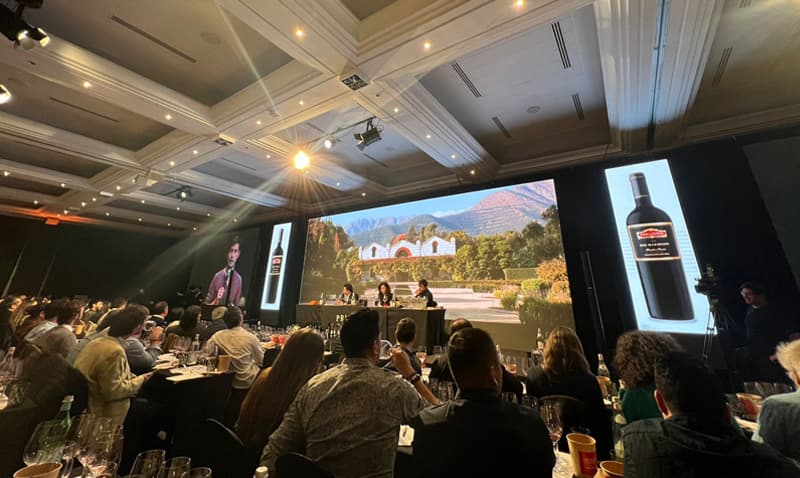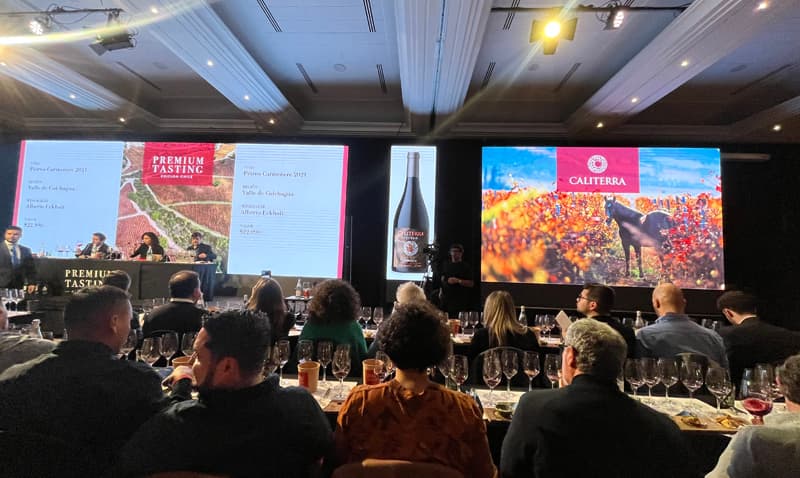 This year´s Premium Tasting Chile was held at the Mandarin Oriental Santiago Hotel on August 17 and 18, with the participation of more than 350 guests.
The 6th edition of the largest premium wine tasting in South America was led by a panel of experts consisting of wine journalist Ana María Barahona, editor of La CAV, Sommelier Héctor Riquelme and Joaquín Hidalgo, journalist and winemaker in charge of tasting wines for the North American wine publication Vinous.
On Friday, for more than five hours they were in charge of presenting each of the 39 Chilean wines that were tasted in the Hotel´s Patagonia Ballroom. Each wine was paired with different delicacies created by the hotel´s chef and the team of sommeliers from Premium Tasting. On this occasion, Viña Errázuriz participated with its iconic wines, Don Maximiano 2020, presented by its Head Winemaker, Tomás Muñoz, while the Head Winemaker for Caliterra, Alberto Eckholt, presented Pétreo Carmenere 2021.
Viña Errázuriz also participated in the seminars held on Thursday, August 17 featuring Las Pizarras Chardonnay 2021 as part of the "De Cordillera a Mar" (from the Mountains to the Sea) program.
Premium Tasting originated in 2011 in the city of Mendoza, Argentina, and its purpose is to present and share the most outstanding wines of South America hand-in-hand with their creators and specialists, through an exclusive and multitudinous blind tasting that includes the participation of wine professionals and the general public.