England's most prestigious fine wine distribution network, known as Fine Wine Merchants, visited Viña Errazuriz to get to know icon wines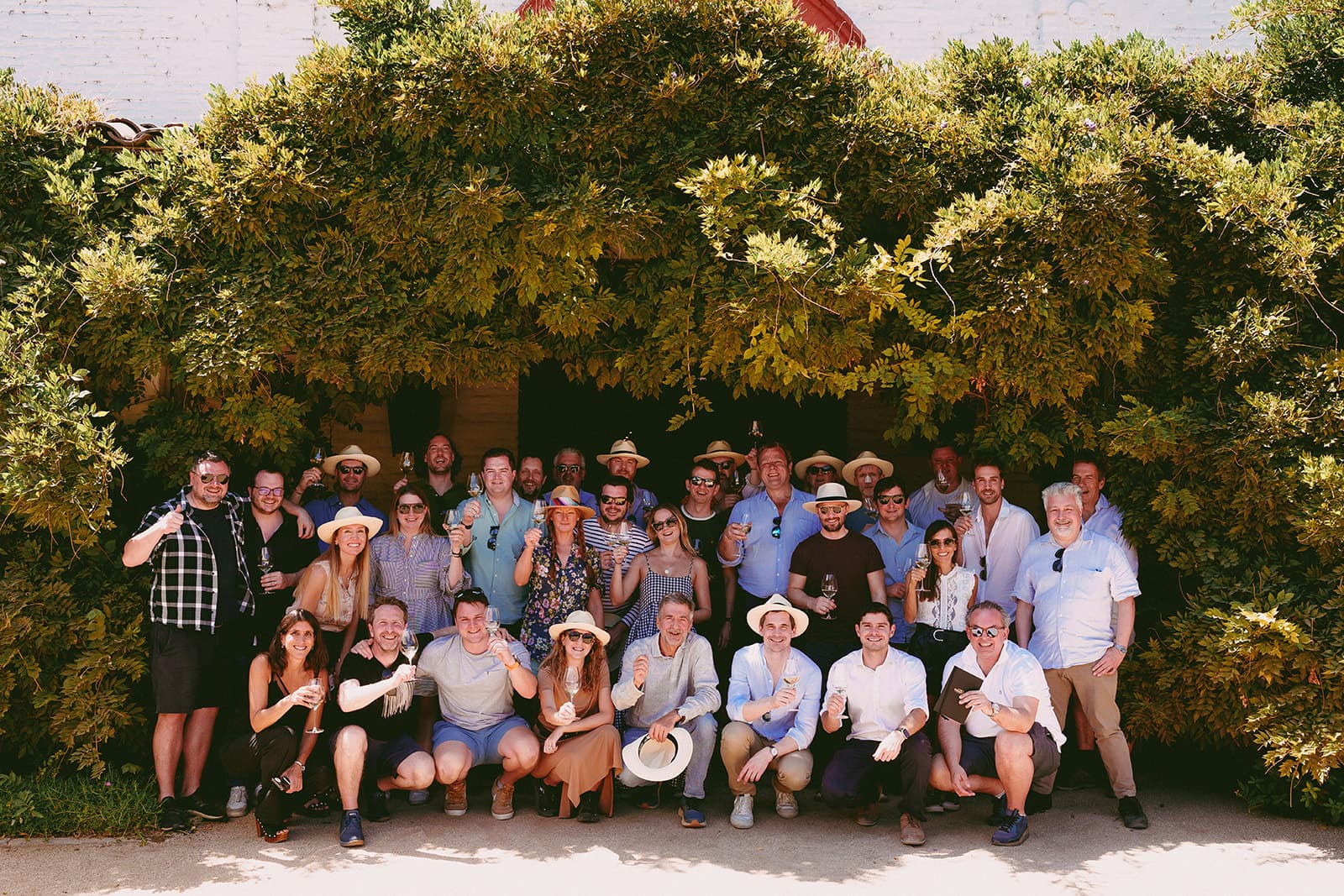 During the last days of February and first days of March, Viña Errázuriz welcomed Fine Wine Merchants from England, with the aim of tasting its icon wines and visit its facilities in the Aconcagua Valley in Chile.
The group then visited Don Maximiano Estate, the historic winery of Viña Errázuriz founded in 1870. There they enjoyed a complete tour, learning about the history and richness offered by the Aconcagua Valley and finishing with an extraordinary vertical tasting of the emblematic Don Maximiano Founder's Reserve in its 1983, 1990, 2005, 2012, 2016, 2018 y 2020 vintages in the modern Don Maximiano Icon Winery, recognised for being an example of excellence and sustainability.
The itinerary also included a visit of the Aconcagua Costa vineyards, located just 12 km from the Pacific Ocean, where they toured the exclusive sectors in which the grapes of Las Pizarras are grown, a project that has received important recognition from critics worldwide.
To end the day, they shared a pleasant moment at the top of the vineyard, tasting the 2018, 2019, 2020 and 2021 vintages of Las Pizarras Chardonnay and Las Pizarras Pinot Noir.