Senior Editor Zekun Shuai visit Viña Errázuriz to taste the 2021 vintages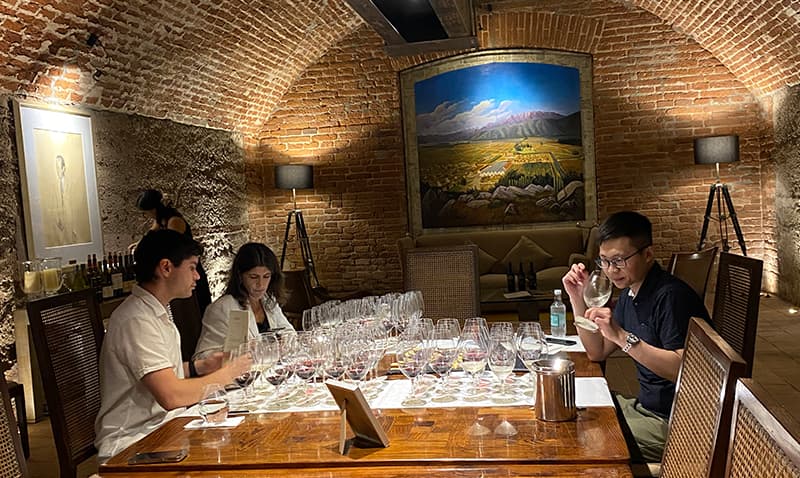 On the 4th February 2023, Viña Errázuriz´s Chief Winemaker, Tomás Muñoz, welcomed the illustrious visit of Zekun Shuai, who has worked as Senior Editor for the international James Suckling team over 3 years.
During his visit, the expert tasted Viña Errázuriz´s latest vintages in the cave of the Historical Cellar. The tasting continued with the emblematic icon wines of Viña Errázuriz from the 2021 harvest: Las Pizarras Chardonnay, Las Pizarras Pinot Noir and Las Pizarras Syrah, followed by Villa Don Maximiano, KAI and La Cumbre. A cooler than average vintage, with slow and prolonged ripening, resulting in wines of great colour, with good aromatic intensity, fresh and elegant.
To close the day, Zekun was able to enjoy an extraordinary vertical tasting of the 2011, 2012, 2013 and 2021 vintages of the emblematic Don Maximiano Founder´s Reserve, followed by the unmissable tour to the Don Maximiano Icons Cellar, which opened in 2010 and it is where our globally recognised icon wines are produced.
A truly enriching experience with the James Suckling team that will long remain in the memory of Viña Errázuriz.